The "Race for Water Odyssey" (R4WO) set sail on 15 March 2015 from Bordeaux in France. This expedition aimed to visit beaches on the islands situated within a radius of 5 oceanic gyres of waste in a bid to make a global situational analysis of the plastic pollution of the oceans and underline the consequences of the latter in relation to populations. This was possible in a record time of less than 300 days thanks to a racing trimaran, the MOD70 Race for Water. The R4WO is hopeful it can provide answers to this problem, which represents the worst ecological catastrophe in History.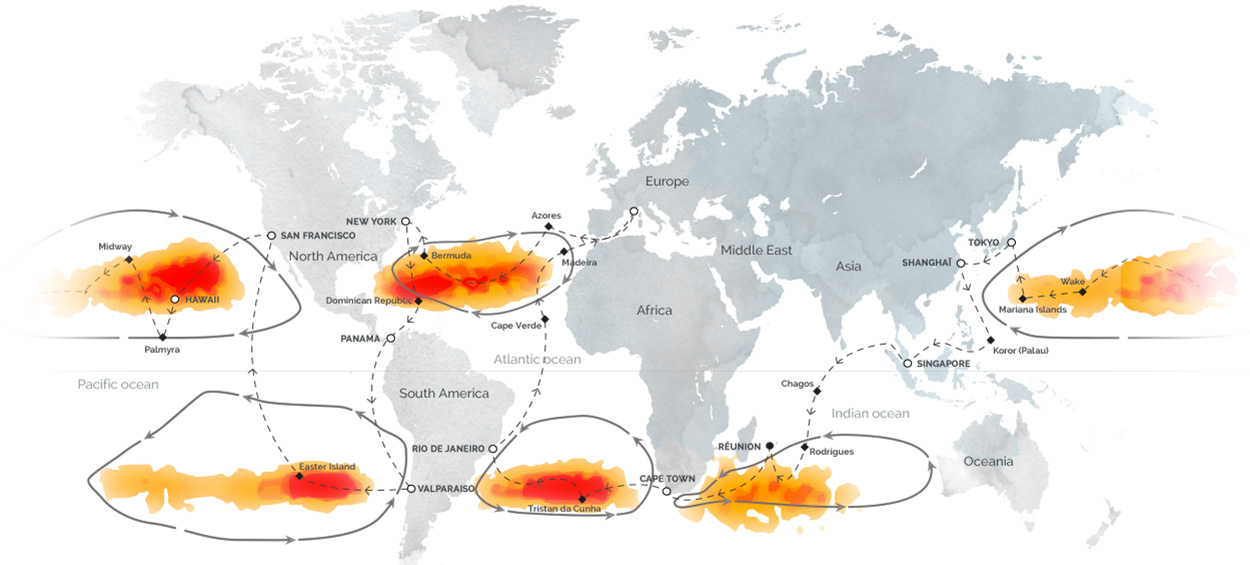 AN ODYSSEY TO EXPLORE
The aim of the first Odyssey is to draw up the first global situational analysis of the plastic pollution of the oceans by visiting the islands within the vortexes of waste. These islands, which are situated at the heart of the gyres, act like a kind of natural barrier to the transporting of the waste, trapping it and causing it to accumulate on their coasts. In this way, the debris that washes up on their beaches is a good representation of the type and the quantity of waste found in the surrounding waters.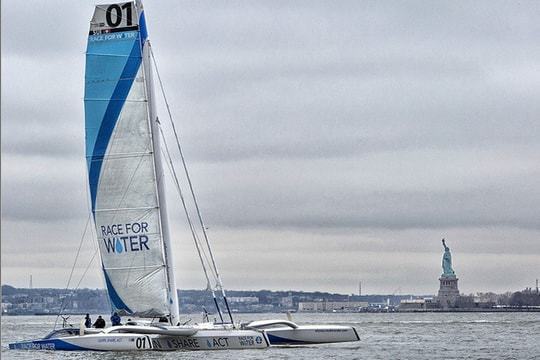 AN ODYSSEY TO RAISE AWARENESS
Raising awareness among the general public, industries and lawmakers about plastic pollution is another important goal for the expedition. At each stopover, the general public, the media, the local authorities and the politicians are made aware of the situation through the numerous activities and events organised. The team makes every effort to raise awareness among the widest possible audience about the challenge of water and the need to combat plastic pollution. Furthermore, we pay particular attention to the youngest members of society and we're developing a programme of educational and recreational activities, along with educational tools for schools.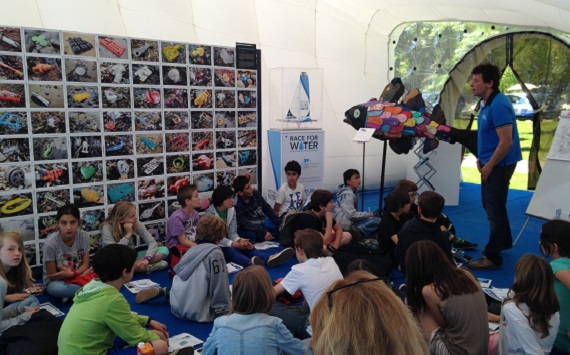 AN ODYSSEY TO IDENTIFY
In collaboration with the numerous technical, institutional and commercial partners, the foundation aims to use the results collected from their first odyssey to identify the needs and solutions in terms of the collection and recycling of plastic waste. On the one hand, it is a question of developing practical solutions for the collection and recovery of waste and, on the other, of supporting the implementation of international regulations to combat marine pollution.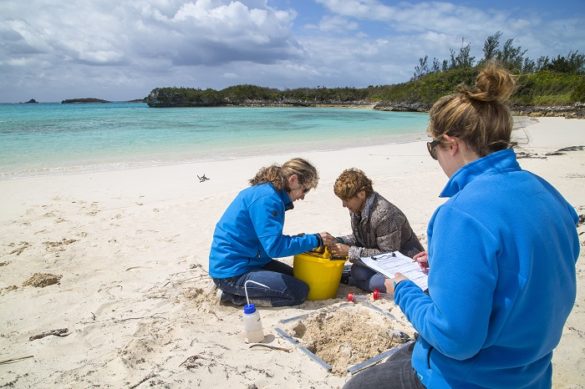 AN ODYSSEY TO UNDERSTAND
Drawing up a human and environmental assessment of the consequences of this plastic pollution forms the crux of the expedition. The beaches on the islands selected are studied according to a standardised scientific approach based on the methodology of the National Oceanic and Atmospheric Administration (NOAA). For the first time, a drone is used in a bid to map the waste that litters the beaches. Added to this, the crew heads out and about to meet the various local protagonists (populations, authorities, NGOs, etc.) to understand how they are currently trying to get a grasp of the situation with plastic pollution.