Heading for 2021!
This year 2020 has been extraordinary for everyone. Billions of people found themselves living at the pace of an unprecedented health crisis leading to real changes in their daily lives.
For the Race for Water Foundation, the virus has caused great upheaval in the pursuit of our odyssey and we have been forced to pause or even cancel numerous events as well as our main stopovers for the year: China and Japan with, in particular, the Olympic Games. A real heartbreak for the land and sea teams of Race for Water who were stopped dead in their tracks in this global odyssey to preserve the oceans from the scourge of plastic pollution.
This fight is not over!
More than ever, we must continue to raise awareness and take action in the face of this environmental disaster which is constantly growing, all the more so with the increase in single-use products in these times of global pandemic.
Thank you all for your support in these trials.
We wish you a beautiful and happy year 2021, full of hope and positive energy.
Take care of yourself and your loved ones.
The Race for Water Team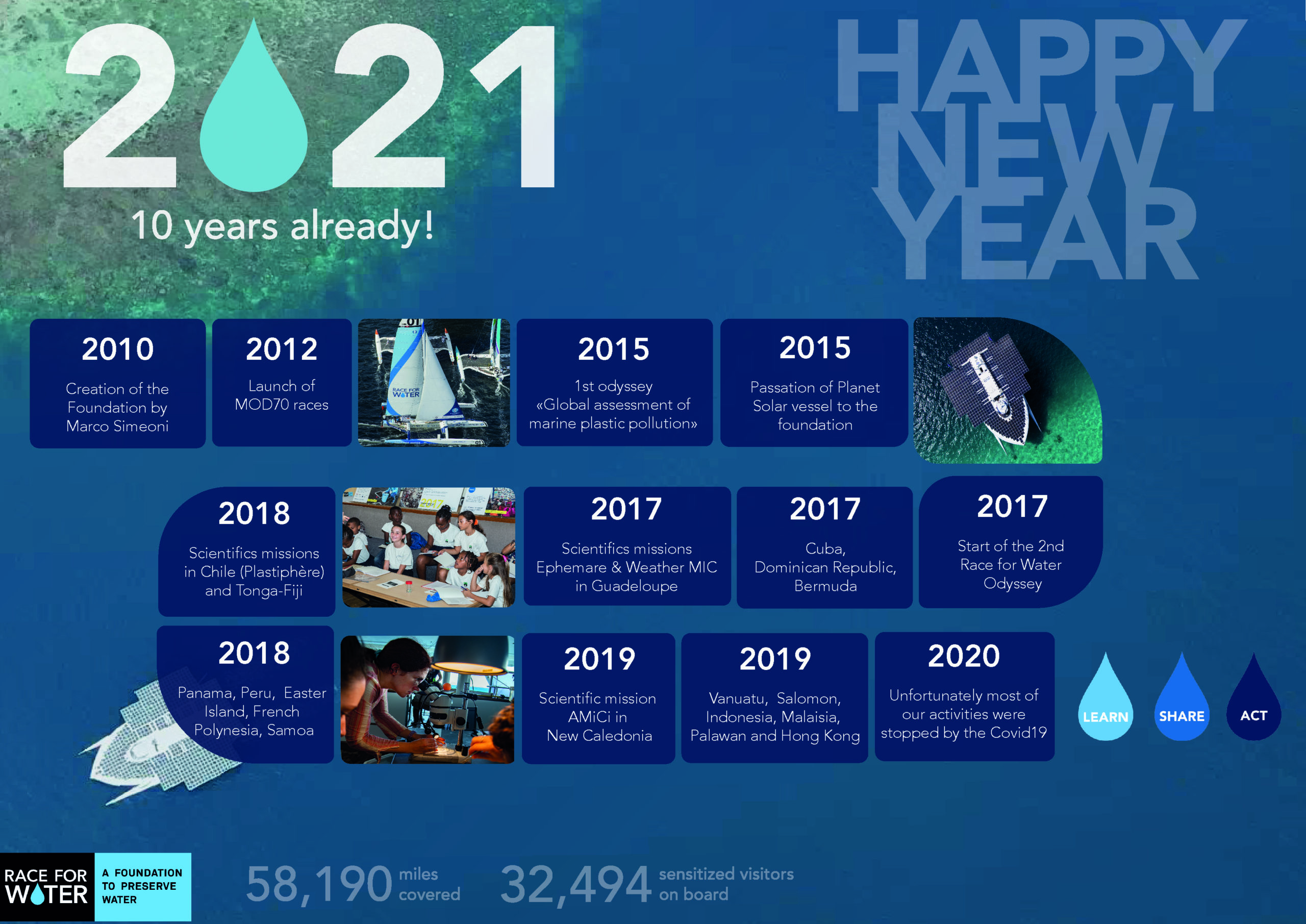 ¿Le ha gustado este artículo? ¡Compártalo!