Breguet is joining forces with Race for Water to support the Odyssey 2017-2021 and its crucial mission for the oceans.
"We are proud and pleased to be able to support Race for Water, a Swiss project making a significant international contribution into the marine research and demonstrating that concrete solutions exists for the preservation of the ocean worldwide," – says Marc A. Hayek. "In the early 19th century, timekeeping played a pivotal role in maritime navigation. We are continuing that tradition by supporting an Odyssey of vital importance for our common future."
About Breguet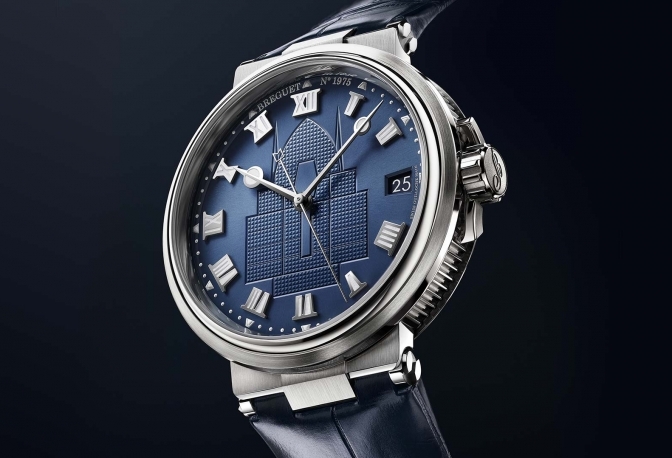 Breguet, established since 1775, embodies watchmaking excellence and forms part of the European cultural heritage, brimming with history and emotions. Its creations have been owned by the world's most prominent individuals. Breguet's famed archives record every watch sold since 1787. The timepieces emerging from the Manufacture Breguet are works of art rendered unique by artisans' hand, and endowed with genuine soul. From the start, Breguet has woven close ties with science and astronomy. Breguet takes pride in offering exceptional models, such as the Marine équation Marchante 5887, a Grande Complication model that marks the start of a new era for the contemporary Marine collection.
Joint interview
Marco Simeoni, President of the Race for Water Odyssey, and Marc A. Hayek, President of Montres Breguet SA, title partner to the Odyssey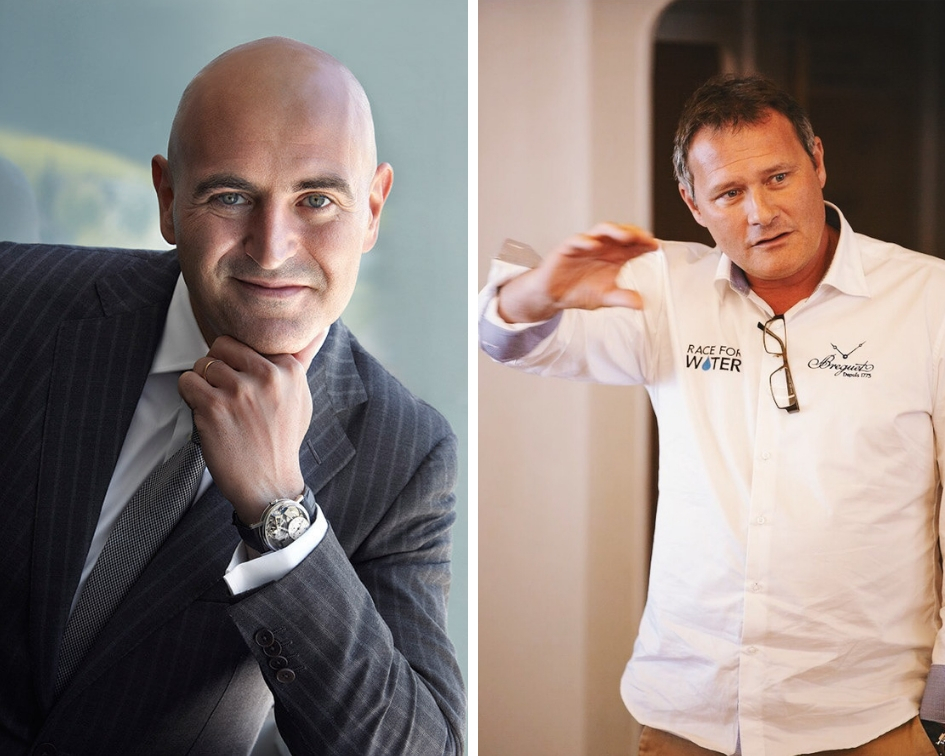 What is your vision of the major threats that the humanity is facing in this age?
Marc A. Hayek: The environmental impact of human activities cannot be underestimated and corporate social responsibility must become a priority. Everything we do today has consequences for future generations and this is true for all aspects of human life.
Marco Simeoni: There is too big a social divide, with the gap constantly widening between developed and emerging countries, where globalisation takes place to the detriment of local populations and the environment, with egocentrism at the heart of our concerns.
What do oceans represent for you?
M. A. H.: The ocean for us is a constant source of inspiration.
M. S.: Life, freedom, adventure, discovery, our future.
What were the reasons behind Breguet joining the Race for Water Foundation?
M. A. H.: Our Firm is the heir to a heritage dating back to 1775, the year it was founded. We make our timekeepers in a traditional way and they are crafted by hand. These are mechanical timepieces built to last for generations, so we're used to looking at the bigger picture and it makes sense to us to care for the legacy that we will leave to our children. They are the future of our planet and it is the role of everyone to preserve this very precious, vital resource that is water.
Transforming plastic waste into energy is a solution for plastic pollution of the oceans which the Foundation defends. How is such an approach innovative and beneficial?
M. S.: What attracts me to this approach is that it is inspired by what nature does constantly. It leaves no waste behind it, reusing all its resources in the best possible way, so why doesn't man do the same? Converting waste to recover it forms part of this approach, which is essential to our survival.
The Race for Water Odyssey consists of a five-year circumnavigation of the globe on a vessel powered solely by renewable energies. What does that mean to you?
M. A. H.: We are proud and pleased to be able to support Race for Water, a Swiss project making a significant international contribution and demonstrating that concrete solutions exists for the preservation of the oceans worldwide.
M. S.: Sharing, feeling, touching and seeing what is happening on the ground, is about understanding and hence opening your mind to finding suitable solutions.
Tell us more about Breguet's involvement in the partnership?
M. A. H.: Abraham-Louis Breguet, our founder, was appointed watchmaker to the French Royal Navy in 1815. At the time, marine chronometers were essential for calculating longitudinal position at sea. Today, we are proud that our name is associated with an important cause: the preservation of the oceans using the latest technologies. We will contribute to raising awareness about this important issue and actively support the implementation of a sustainable solution with Race for Water.
M. S.: The Breguet firm is a global reference in the domain of timepieces. Its commitment alongside the Race for Water Foundation for the next four years is a powerful sign of its involvement in the cause to conserve the oceans. This collaboration comes as a wonderful acknowledgement for the Race for Water teams who work on all the seas of the globe on a daily basis. Through this partnership, the influence our actions have will be further broadened, which is something we're absolutely thrilled about.