OUR PROGRAMMES
The Race for Water Foundation
The Race for Water Foundation is an organisation dedicated to the preservation of water and the oceans. Today, seriously under threat from plastic pollution, it is imperative that we protect what is an essential resource for life.

Innovative solutions against plastic pollution
From the information gleaned during the 2015 odyssey, it is a statement of fact to say that "plastic islands" do not exist, so heading out to collect plastic waste at sea proves to be but a pipedream. Indeed, at the heart of the oceans languishes a soup of microplastics, which drifts about at the mercy of the oceanic gyres. What there is on the surface represents less than 1% of the plastics in the ocean. "We very quickly became aware that the solution was on land. Combined action is essential in preventing plastic waste from reaching the waterways and the oceans through the development of sustainable social and economic models that inspire its reduction, its collection, and its valorization. It is vital that we take action!" explains Marco Simeoni, President of the Race for Water Foundation.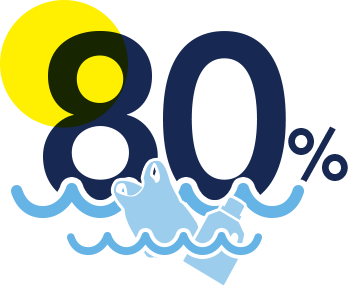 of marine waste comprises plastics
THREE STRATEGIC GOALS
REDUCE
For a limited production and a sensible consumption of plastic

RETHINK
For a material that is healthy, reusable and easy to integrate in a true circular economy

RECOVER TO REPURPOSE
For incentivized collecting systems, local and safe plastic waste management and repurposing infrastructures, funded by the entire plastic industry
Our odysseys
To be on the ground, to understand and to find appropriate solutions!
a global situational analysis of the ocean plastic pollution
The Race for Water Odyssey aboard a racing trimaran set sail on 15 March 2015 from Bordeaux in France.
This expedition was aimed at visiting the beaches on islands situated within the 5 gyres of waste.
Objective: to make an initial global analysis of the pollution of the oceans via plastics and underline the consequences of the latter on populations.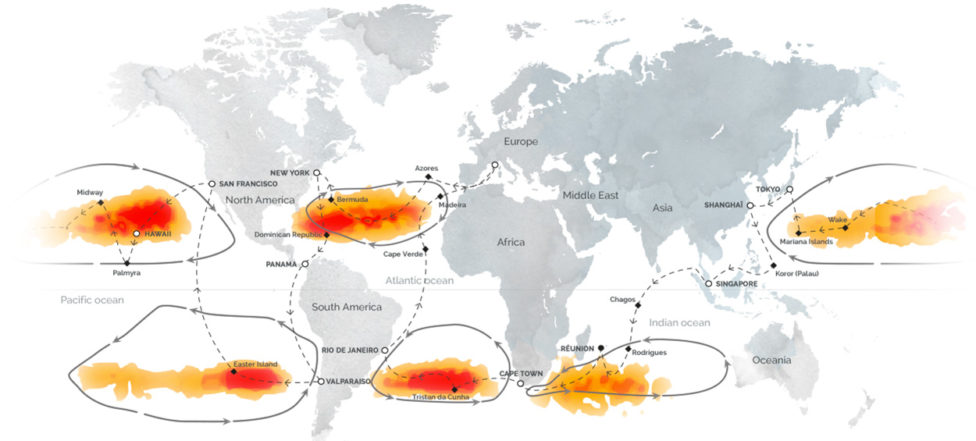 300 days
17 stopovers
32 000 miles covered across 5 oceans
30 sampled beaches
15 420 macro-waste collected
192 250 microparticules collected
The odyssey of hope

This expedition was held aboard a revolutionary ship, a true demonstrator for the energy transition. Thanks to its mixed solar-hydrogen-kite propulsion system, we have travelled the world's oceans in energy autonomy and with zero emission for more than 3 years. This iconic ambassador ship has allowed us to host scientific missions, to denounce the scale of the plastic pollution disaster on ecosystems, while promoting pragmatic and relevant solutions to prevent plastic waste from reaching waterways. Each stopover was also an opportunity to investigate the local situation and meet key players in the fight against plastic pollution.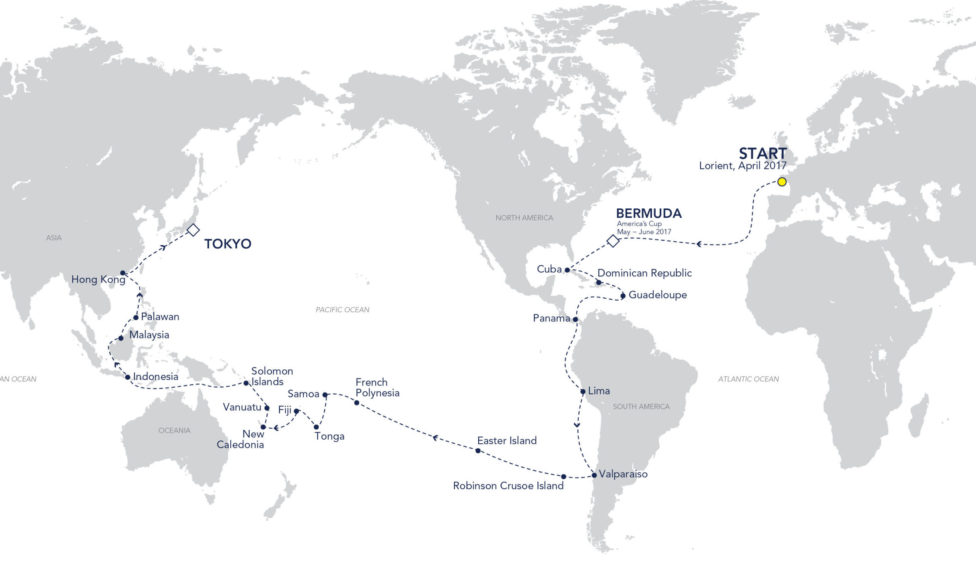 4 years
23 stopovers
6 scientific programmes
22 921 people reached (schools, businesses, governments, NGOs and the general public)
Help us combat plastic pollution of the oceans!
Makes a donation and join one of our programmes
Support us