Education is the starting point on a journey towards commitment and individual responsibility. One of our major roles is to raise awareness about the importance of water preservation and the ocean in particular. To achieve this, we've rolled out several formats.Our Odysseys:
While travelling around the world, we want our stopovers to be a venue for meeting and exchange. We are rallying together the general public and decision makers around a matter of extreme urgency, namely ocean preservation, in particular from plastic pollution, and we are encouraging them to take action.
We are raising awareness among as many people as possible through our travelling exhibitions, documentaries, public operations and media efforts.
Aware that change will take place as a result of the young generations, the Foundation could welcome thousands of children aboard to visit the vessel and talk with the crew about the problem of plastic waste.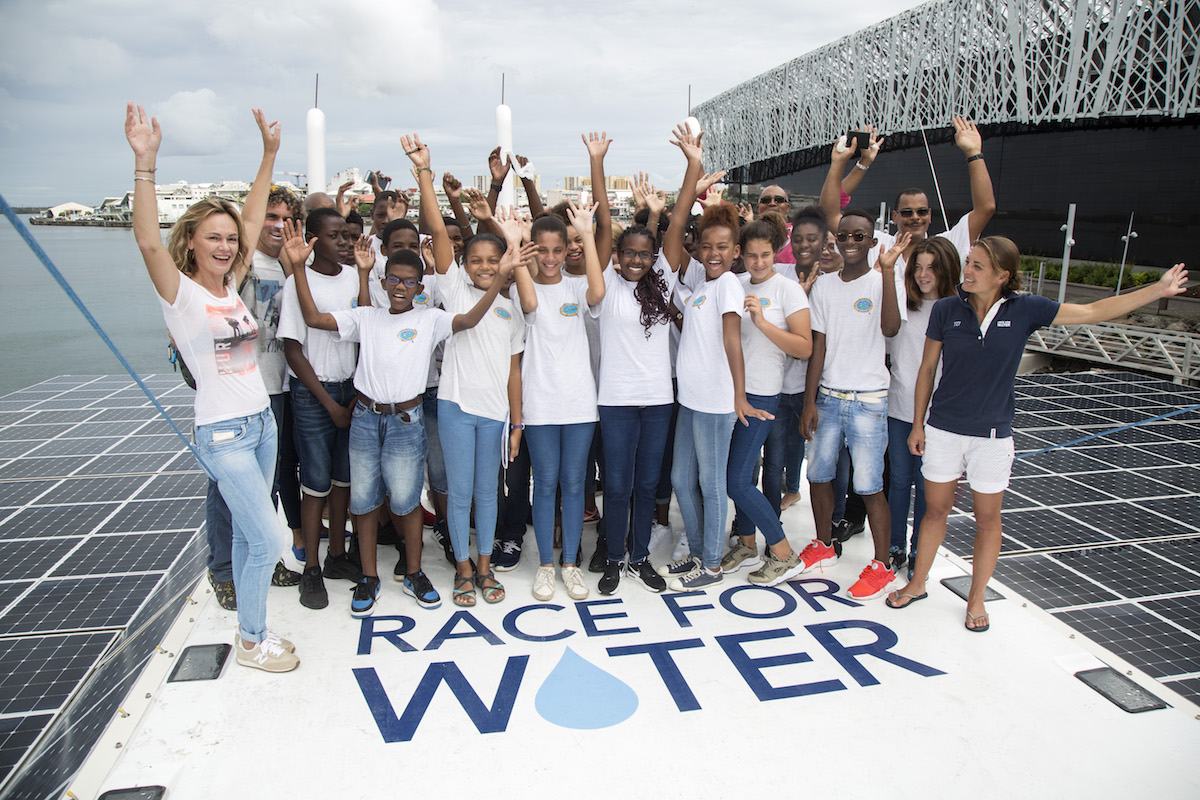 Testimony from Juan Alberto Wu, President of L+1, a network of social entrepreneurs committed to promoting sustainable development in Peru:

"Race for Water's time with us in Peru has inspired us to seek solutions to the problems that form part of our everyday lives today. Peruvians are privileged to live on diverse land that boasts an abundance of resources. That's why we need to act with a greater sense of responsibility. Race for Water is a role model…The Foundation's teams have shown us that living sustainably by combining technology and the resources naturally provided by the planet can be very much a reality. Today, we have the tools at our disposal, it's down to us to put them to good use."
RAISING AWARENESS AMONG THE YOUNG GENERATION
Through the educational tools developed by the Foundation, like the educational kit, we're encouraging the young generations to take concrete action to preserve the water and the oceans. Our educational programme has thus been rolled out in Swiss and French schools, as well as internationally during our odysseys, so as to increase the impact of our educational efforts and raise awareness on a broader scale.
The topics we tackle illustrate the consequences of plastic waste in the oceans for creatures and plants of the deep. These interactions also help teachers and students understand how long it takes waste to decompose and encourage them to get involved in turning the tide on plastic.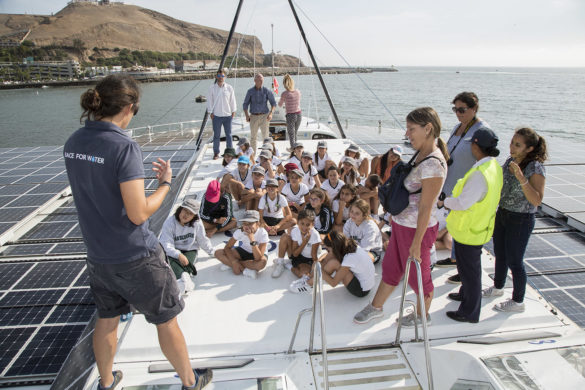 PUBLIC INTERVENTIONS
Attracting the attention of policy makers and industry is crucial to changing mindsets, regulations, and manufacturing methods towards ocean preservation. It is crucial to attract the attention of decision-makers in order to prompt developments related to regulations governing ocean preservation. As such, we regularly participate in key international conferences.
For a Race for Water intervention within your company, please do not hesitate to contact us.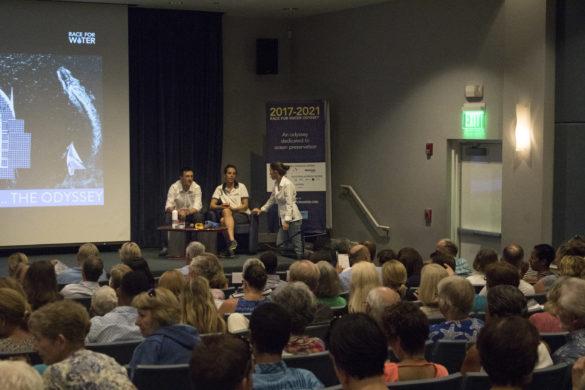 TRAVELLING EXHIBITIONS
Through our travelling exhibitions created from the many images collected during our Odysseys, we provide photographic evidence of the scale of the catastrophe and its actual impact on local communities.
Opposite: Photography exhibition "Préservons nos oceans" (Let's preserve our oceans) at the Quai Wilson in Geneva in 2017.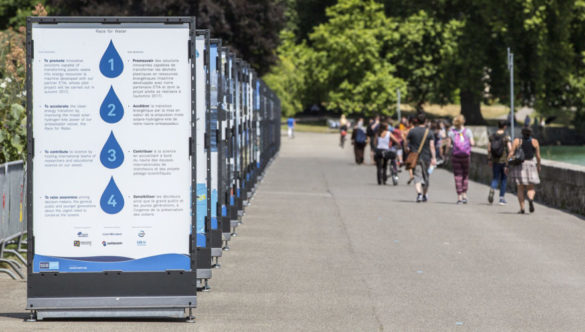 DOCUMENTARIES AND FILMS
Providing evidence, sharing our findings, highlighting the projects and people encountered throughout our expeditions and fighting every day to preserve our oceans are what drive our media man Peter Charaf.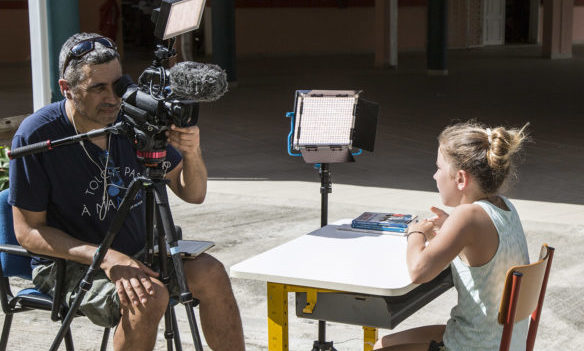 WE WERE PRESENT
The foundation is present all over the world, but also at major events where it is possible to discover its programmes: LEARN, SHARE, ACT. We were present at the Forum des 100, the Zermat Summit, the UNEP (United Nations Environmental Program), the La Mer XXL exhibition and many more…
We are also in the press and on TV shows. In collaboration with Hugo Clément (activist) for France Télévision, the Foundation's teams received the film crew for the programme Sur le Front and showed them behind the scenes of a foreign plastics village in Indonesia. During the 4 years of the odyssey, the ambassador boat of the ecological transition was also closely followed by Télé Matin with the broadcasting of several episodes, to be seen here.