What are the 5 Rs?
The 5 Rs are a method for achieving greater coherence in our everyday lives. When we speak about combating plastic pollution before the waste reaches the waterways and then the oceans, we're inevitably taking a step back; we're looking at the bigger picture.
Adopting a coherent lifestyle is quickly becoming a necessity. Indeed, it's becoming hard to get through a supermarket without thinking about excessive packaging, or going for a walk without being surprised by the size of the dustbins we come across. On the scale of our planet, we're producing waste that it simply cannot cope with!
To adopt a new way of consuming, the 5 Rs can help us!

REFUSE
Refuse: The best waste is the kind we don't produce. With a proactive approach, we can avoid a lot of upset. Leaflets, poor quality advertising items, etc., refuse them and you won't have to deal with them. For that to work, you have to remain vigilant: you buy an item and the shop assistant slips it into a plastic bag, your coffee is served to you with an individually wrapped stirrer, you help yourself to a glass of water at the office, and the cups are made of plastic, etc. If you want to refuse, you also have to be aware of all these little elements of waste, which pollute our environment on a daily basis.
Ideas for 'refusing':
Do not accept fliers in the street

Slip a flask into your bag to avoid having to use cups.
REDUCE
Reduce: This is about scaling back your purchases in relation to your actual needs. Do you actually need the object you have your eye on? Will you use it on numerous occasions? If buying something is linked to pleasure in your mind, don't imagine that the principle behind reduction will mean your life is dull: buy less, but of better quality.
A beautiful product, made of wholesome materials, will be much more enjoyable to use. You've fallen for some lovely garment and the same thing, albeit in a different colour, is in the sale? The offer seems attractive, but it quickly loses its appeal when you think about the fact that the item is not biodegradable, about the polluting agents used to process the fibre, the working conditions of the people who have manufactured it (be attentive to humans).
Ideas for 'reducing':
Give away our surplus clothing (we're helping someone else to reduce, as the given item won't need to be freshly produced),

Opt for car sharing,

Favour a few good quality basics for your wardrobe rather than a multitude of small items that quickly become hideous with wear.
REUSE
Reusing a product is about finding a new use for it in its original form. As such, it's not about recycling. If you're shrewd, you can extend the lifespan of your things. Over time, you'll instinctively adopt reusable objects (flasks, cloths instead of kitchen paper, etc.) rather than disposable objects.
Ideas for 'reusing':
Buy second-hand (and offer a second life to a product that is potentially manufactured with rare materials, such as electronics for example)
Keep a food jar and use it to store your leftovers – Do your shopping with fabric bags.
RECYCLE
The awareness raising we've been involved in for years has shown us the importance of recycling. However, it cannot answer all our ills and it cannot help us feel less guilty. Recycling remains energy-intensive, and some materials require the addition of new things in order for them to be reused (textile industry). Furthermore, the issue with the dispersion of raw materials arises: though it is easy to recycle a whole block of the same material (train wagon, car parts), reforming a quantity of material from small components (electronics for example) is less straightforward. The previous steps have helped us question our consumption and the lifecycle of the product. The recyclability of an item must be a part of our line of questioning.
Ideas for 'recycling':
Have all the answers about sorting instructions and train your family (why not in the form of a game),
Get down to some DIY
In this way, if we've stuck to our 'R's in a coherent fashion, we will have very little left to recycle, and this alternative is obviously more positive than sending our possessions to the tip. To recycle, find out about the guidelines at your local waste treatment centre.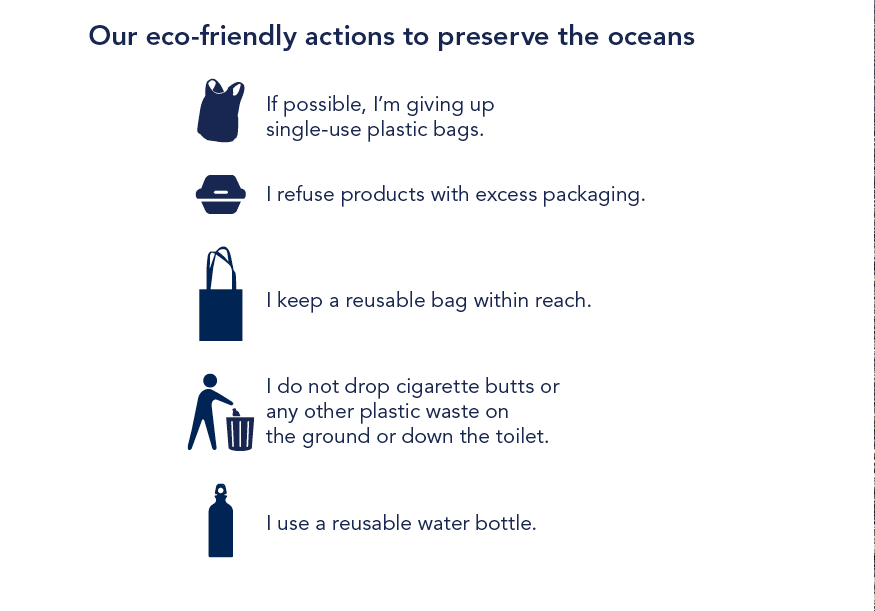 EnregistrerEnregistrer
EnregistrerEnregistrer