ASDA, a supermarket that makes its commitments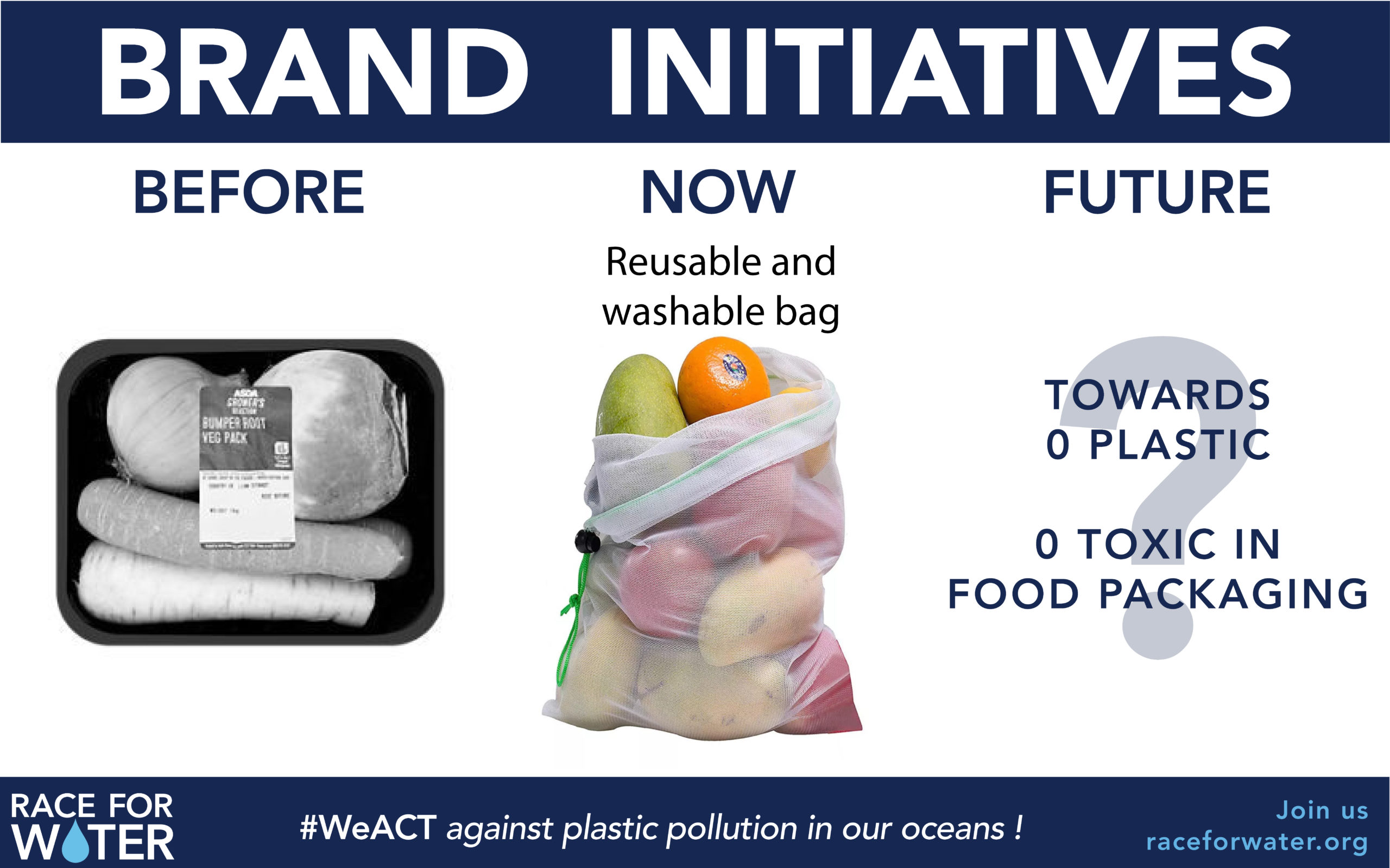 After being the first UK supermarket to remove all single-use carrier bags from its stores some years ago, eliminating an estimated 375m plastic bags from circulation each year, Asda took the next step last year in its efforts to reduce plastic use by introducing reusable fruit & veg bags.
Currently in a 9-store trial, the move could save around 141 tonnes of plastic a year, which equates to over 3.5 million bags.
Customers should also see an increasing number of loose produce lines as Asda decided to unwrap more of its products. From early 2018 until the end of 2019, it reported the removal of 6,500 tonnes of plastic from its own brand range. Last year,
they also launched a range of plastic free crackers, cards and gift bags. The latest news was the opening of a new sustainability trial store where customers can experience a series of refillable, loose and unwrapped product lines.
By rethinking the way products are distributed, they are many avoidable packaging that can simply be eliminated with a direct reducing impact on the amount of waste humans produce every day. Asda is proving it !
Coca-Cola Brazil, a possible international initiative?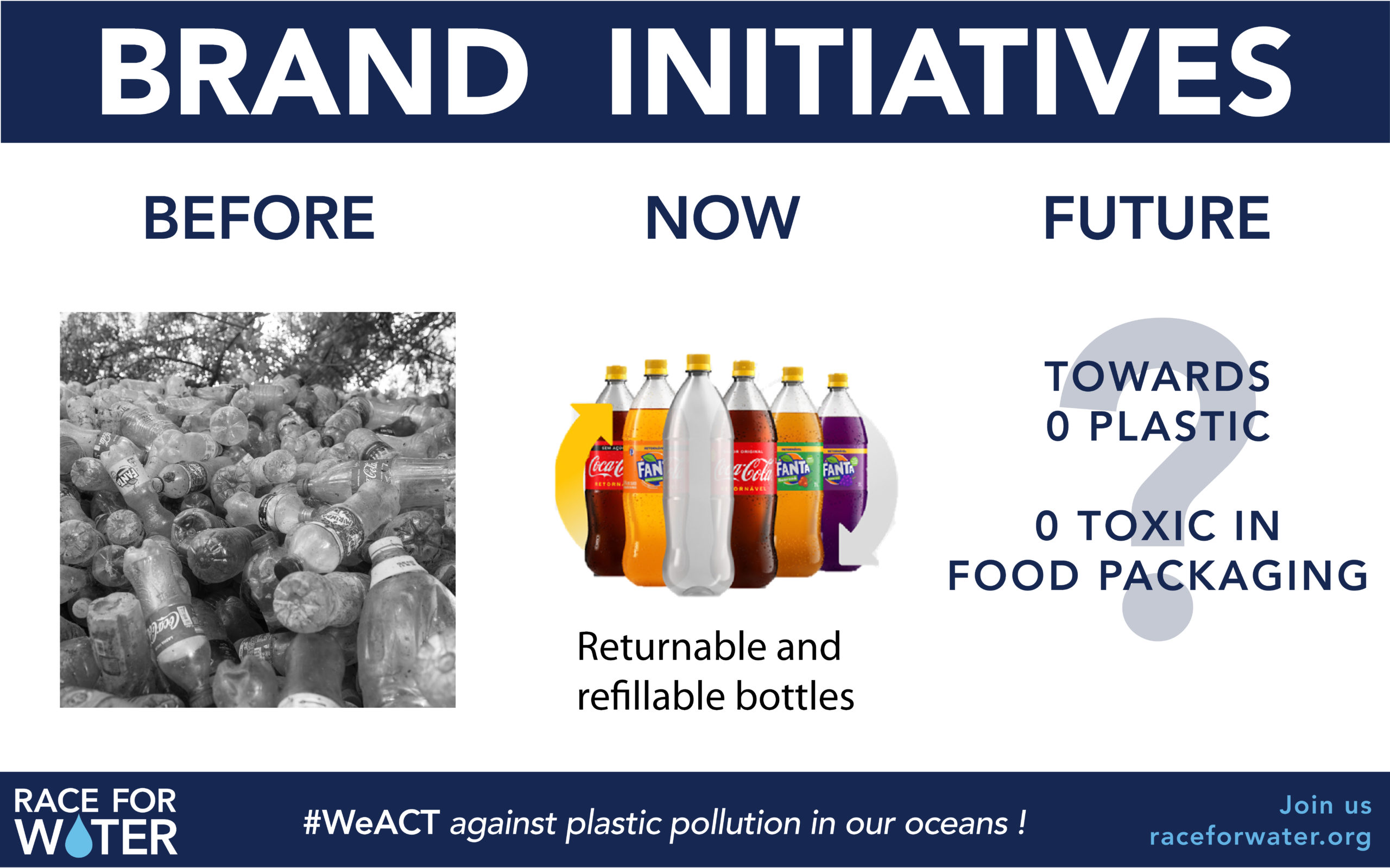 In 2018 Coca-Cola Brazil launched an incredible returnable bottle initiative, rolling out universal formats with detachable labels to improved recyclability, reduce waste and improve carbon footprint. Under the initiative, consumers can return empty bottles to stores and receive newly filled bottles at a reduced rate. Each returnable bottle could be used 25 times – being sanitized and relabeled at each cycle before final recycling.
The company says that creating a universal bottle design across all brands significantly reduces washing, filling, and costs in terms of reverse logistics, while at the same time lowering carbon emissions. The reusable model reportedly replaces 200 million single-use bottles per year in Brazil and was Coca-Cola's fastest-growing packaging format in 2018 in Latin America.
What if other beverages companies could join the initiative making this returnable bottle concept really "universal" ? Shouldn't we already have this model implemented worldwide ?
Your beauty brands are going green!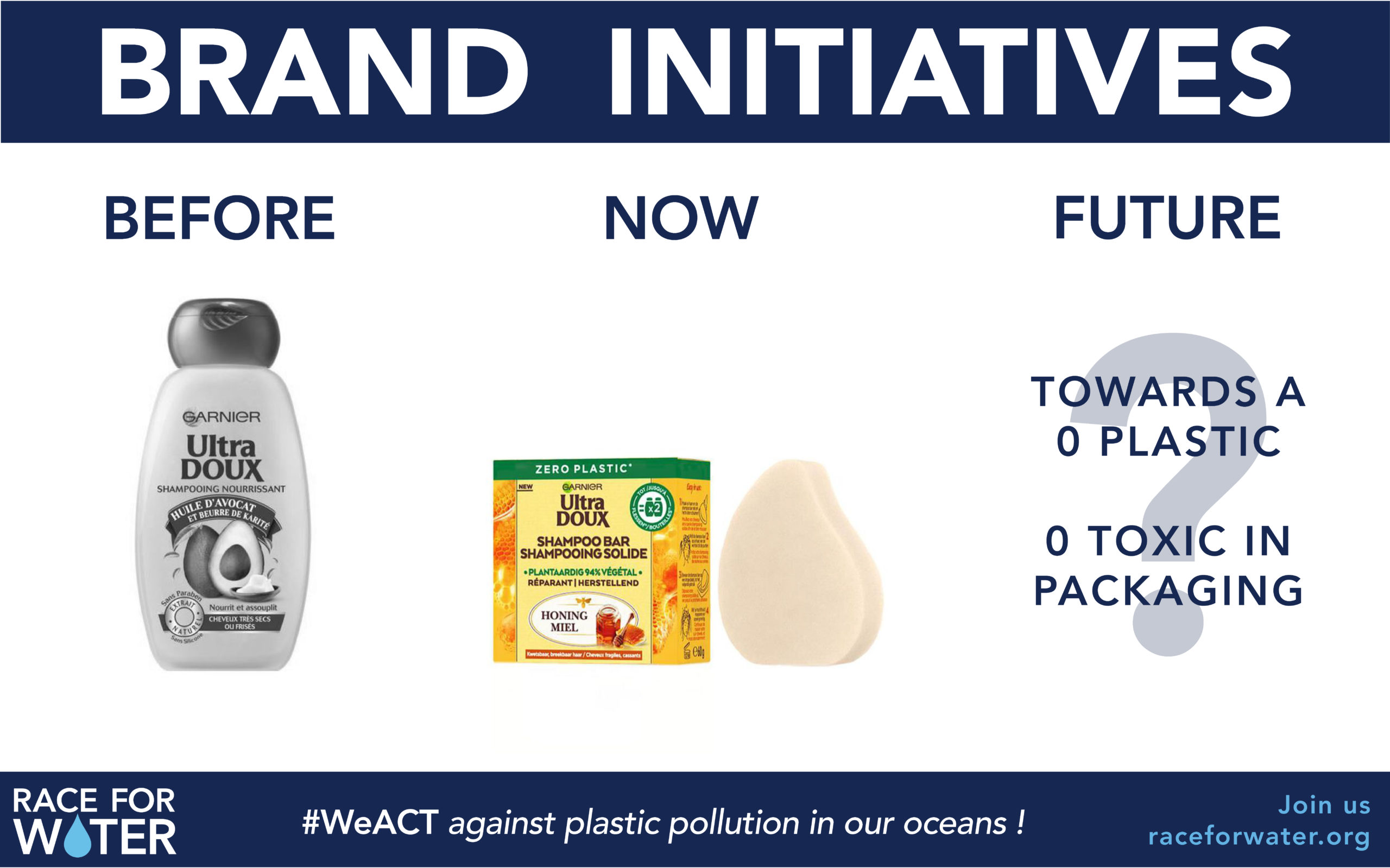 To blend in with the L'Oréal group's policy, the beauty brand has chosen to market new products. Garnier is positioning itself in a circular model to eliminate virgin plastic by 2025. –
Ecorecharges, solid shampoos and tubes made from cardboard. These are the three axes of Garnier's revival in the field of packaging. In line with L'Oréal, the brand is positioning itself as the spearhead of the beauty group.
In the space of five years, the natural beauty specialist is willing to eliminate the use of virgin plastic and make all its packaging recyclable, reusable or compostable.
Let's follow the changes on the shelves and make sure they respect their commitment.
Reusable in your fast food? It's possible!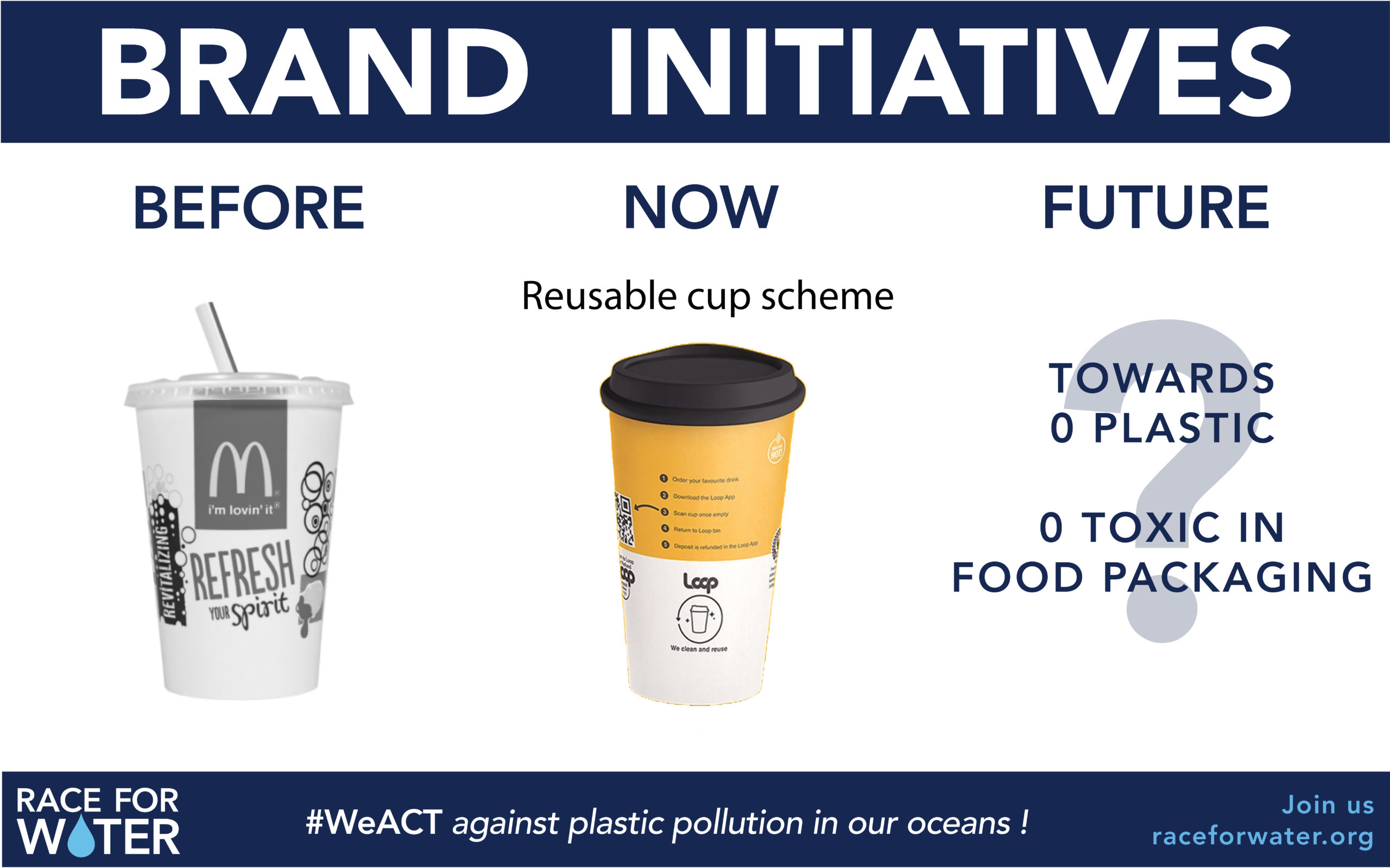 The burger giant has a partnership with packaging service Loop to start using reusable cups in the U.K. starting this year.
The service will enable customers to choose a durable Loop-created cup for a small deposit. The deposit can be redeemed by returning the cup to participating restaurants to be washed through the Loop cleaning system and be reused again.
The partnership is part of McDonald's effort to increase its use of reusable cups around the globe, and follows a similar program in Germany called the "Recup" system. In the U.S., McDonald's is part of the NextGen Cup Challenge. That effort is designed to find a fiber takeout cup that is recoverable and to test reusable cup systems. Since 2019, McDonald's in France have removed straws from all their restaurants.
Bye bye disposable. Reusable is the new way forward, don't you think ?
As many products, less plastic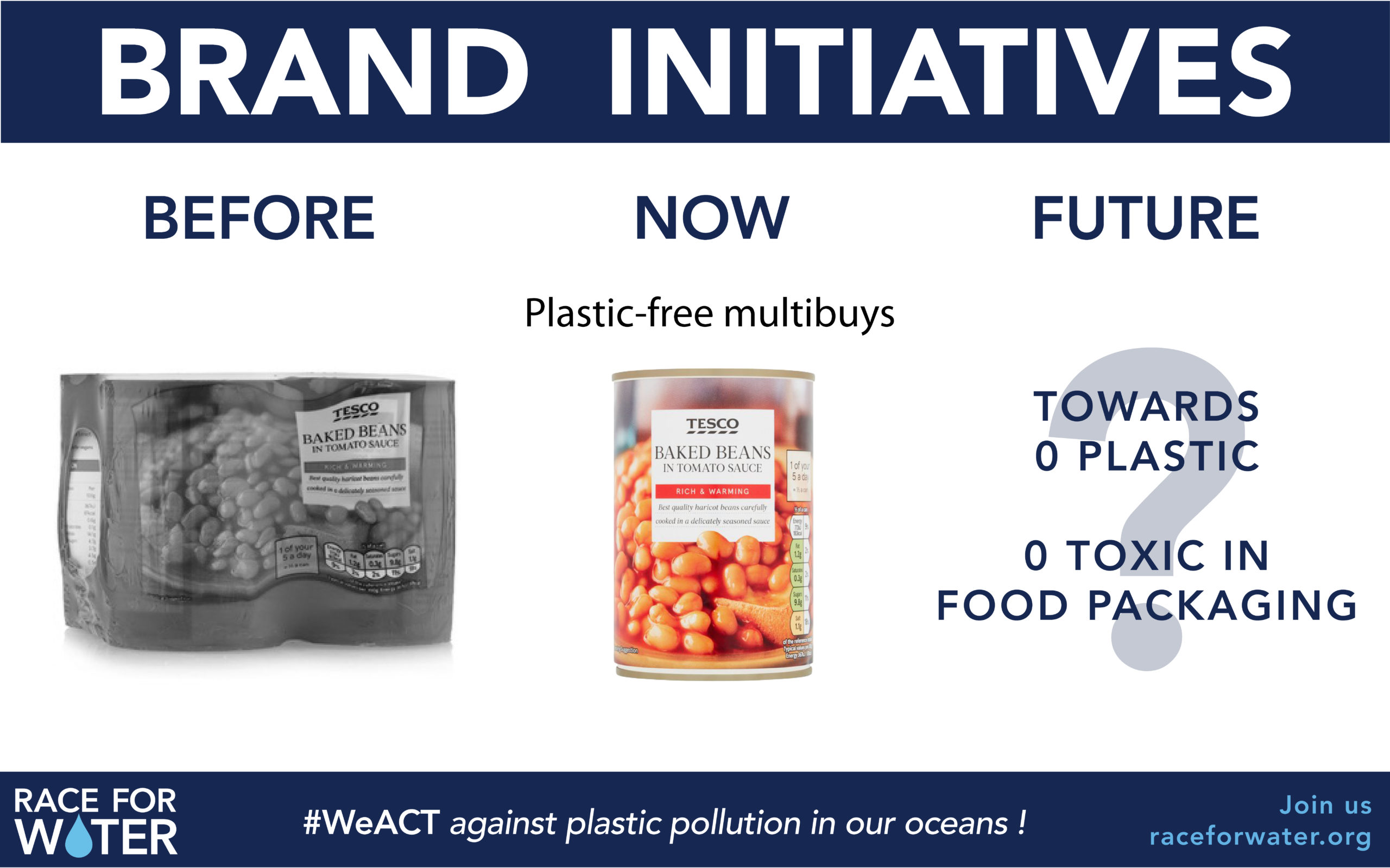 Tesco CEO Dave Lewis announced last year its big plan for the grocery stores chain : "all unnecessary and non-recyclable plastic will be removed from Tesco".
According to the company, more than 40% of Tesco customers include multipacks in their shop. Multipacks of baked beans, tuna, tinned tomatoes, and soup are among the most frequently bought grocery items in the UK.
But do we really need this extra layer of plastic film to pack tins? Tesco rightly decided that this film was unnecessary.
Tins are now only available individually but are still eligible for multibuy deals – reportedly eliminating 350 tonnes of plastic per year.
The change applies to both Tesco own-brand products and branded products, like Heinz Beanz and it contributed to Tesco's commitment to remove 1bn pieces of plastic from its own-brand products by the end of 2020.
The scourge of plastic bottles and packagings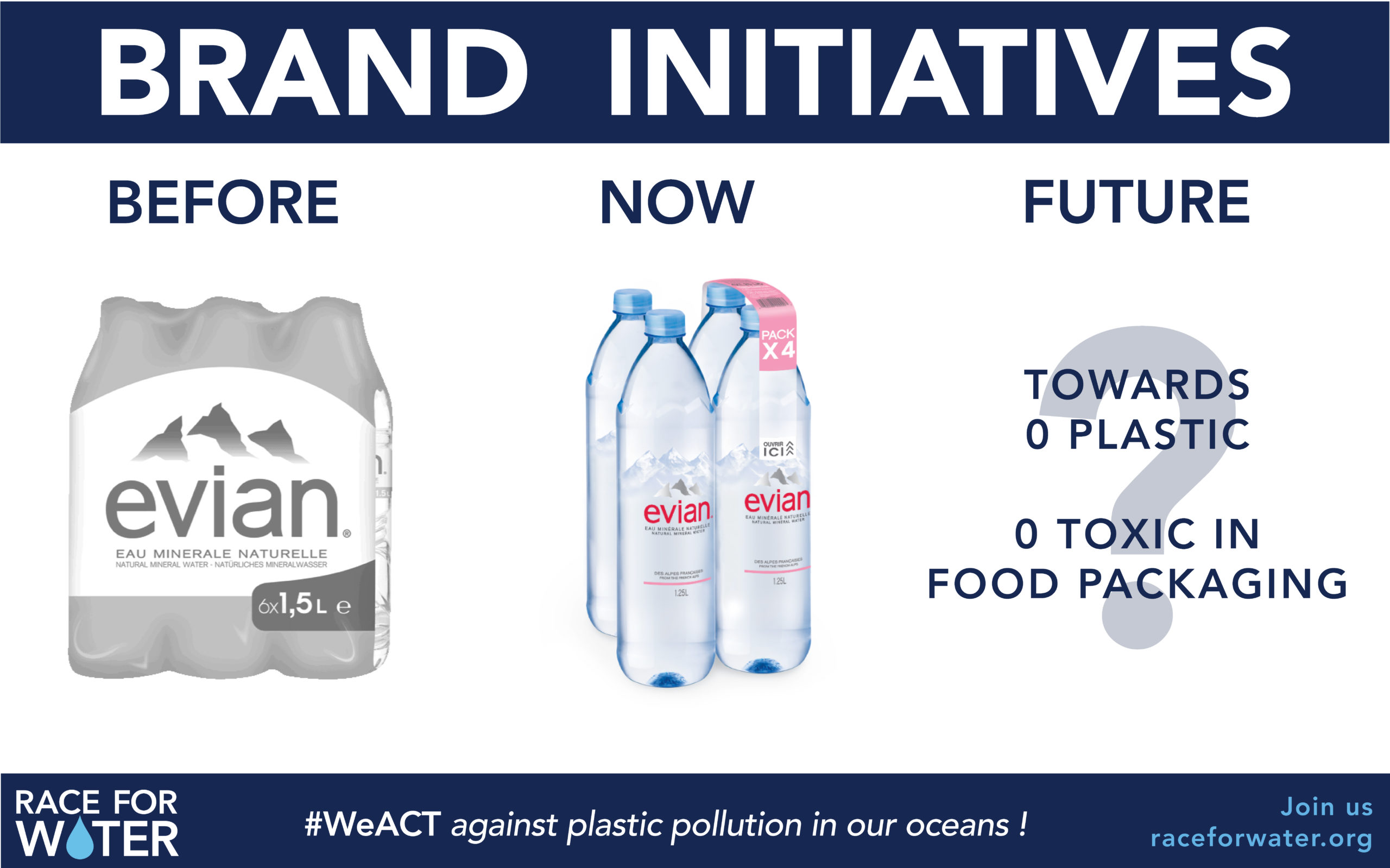 The Danone group owns more than 300 brands, including the famous mineral water brand Evian.
In today's world, mineral water automatically comes with a burden of plastic material and ultimately of plastic waste.
To address this issue, the Evian's team has created a new way to pack mineral water bottles excluding plastic film. On sale since March 10th, 1.25 litre bottles now hold together by 4 thanks to a point of glue.
We are amazed to see this technological improvement which took Danone two years to develop and avoid unnecessary layer of plastics.
We will really shout victory when the disposable plastic bottle concept will definitely disappear from the mass consumption circuits. In the meantime, the Evian initiative is a step towards greater ecological awareness from major brands and multinationals.