The Foundation blows out its 10 candles in 2020
Created in 2010 by Marco Simeoni, the Race for Water Foundation celebrates, at the dawn of this new decade, 10 years of commitment to the preservation of the Oceans.

On Thursday, March 26th Marco and some of the Race for Water teams will retrace the Foundation's journey and its progress during our annual evening of support.

#Every drop counts!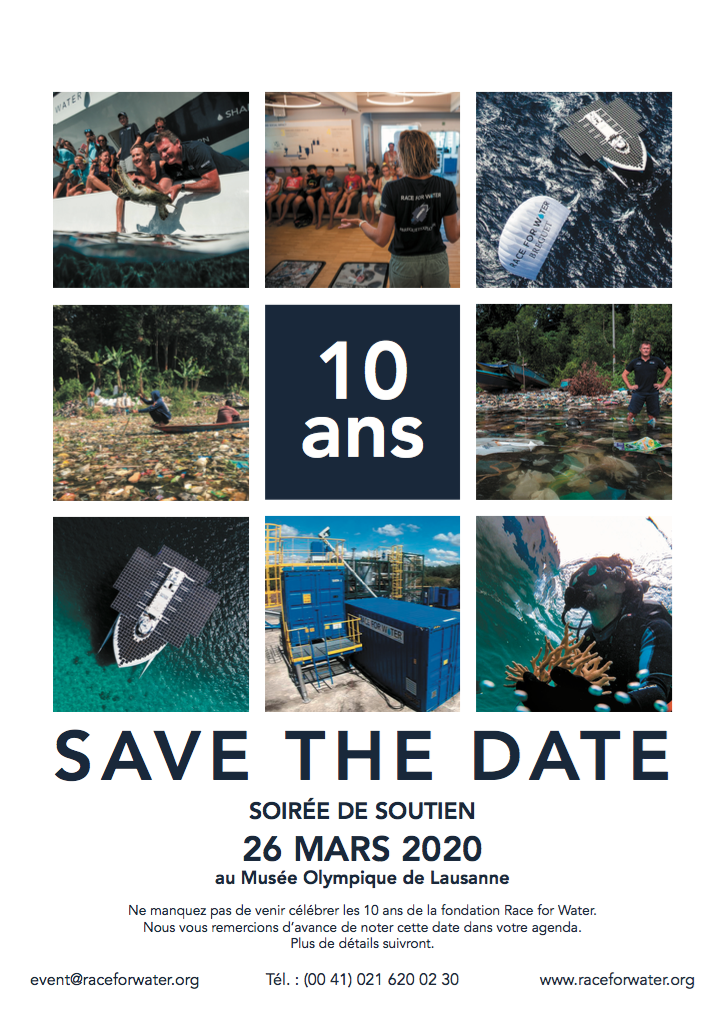 For any information or reservation, please contact Daphne.: event@raceforwater.org