Weather-Mic Mission in Cuba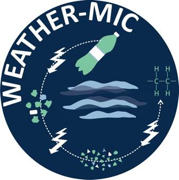 Led by Dr Annika Jahnke (UFZ Leipzig, Germany) and Dr Hans Peter H. Arp (NGI Norway), the WEATHER-MIC project aims to understand how microplastics age in the marine environment so as to gain a better understanding of their interaction within this same environment.
In August 2017, Cuban and European scientists gathered together to study the microplastic pollution of the oceans. Dr. Hans Peter Arp and two other scientists from the NGI (Norges Geotekniske Institutt) in collaboration with 6 Cuban scientists from the CEAC (Centro de Estudios Ambientales de Cienfuegos) worked on the Race for Water platform for a series of microplastic sampling along the coast of Havana.
Cuba – from 1 August to 8 August 2017
This microplastic sampling campaign is a first in Cuba! It was carried out in close collaboration with Professor Carlos Alonso-Hernández from the CEAC, who provided precious support for this Cuban stopover and mission. Professor Alonso-Hernández and 7 other Cuban researchers took part in the experiment, helping to take water samples and sediment samples at different depths in the Cuban waters.
The upshot of all this was a fine exchange and a sharing of knowledge about the study into the aging of microplastics, particularly so via a scientific workshop, which was run with several local experts on the issue.
The samples were then shared so as to be analysed in Cuba at the CEAC as well as in Norway at the NGI, which will be published in a joint publication. Meantime, the most significant samples will be sent to the various laboratories partnering the WEATHER-MIC project in order to research signs of aging based on the 'weathering fingerprints' models they're developing.
These data aimed to provide an insight into the distribution and aging of microplastics along the coast of Havana and beyond.
Initial results show a considerable concentration of microplastics in Havana Bay and offshore of the Cuban coast, though to the naked eye it remains less significant than that measured in the Sargasso Sea. The Rio Alamandares would be the main source of emission of microplastics, however such conclusions deserve to be confirmed through additional analysis of the samples taken.
Testimony from Hans Peter Heinrich Arp, one of WEATHER-MIC's project coordinators
"For me the Race for Water platform represents the future and how the future should look. It's an environmentally-friendly vessel, which sailed as far as Cuba without any carbon emissions and certainly a lot fewer than mine with my plane ride here! This expedition is scientifically important for raising awareness, for supporting research and for promoting solutions to turn back the tide of plastic pollution. The Race for Water vessel is a fantastic platform and I'd like to see more boats of this type navigating the oceans in the future. I'm delighted to participate in this expedition and I'm thrilled about the collaboration between the Race for Water Odyssey, the Weather-Mic project and the NGI Institute."
Discover the video of our scientific stopover in Cuba
Discover the articles about this mission
"THE RACE FOR WATER VESSEL IS WHAT I WISH TO SEE APPEAR IN MARINE TECHNOLOGIES OF THE FUTURE, THE FUTURE OF OCEANOGRAPHIC RESEARCH AND THE FUTURE OF HUMANITY."
IN PURSUIT OF ANIMUSCLES
OPERATION WEATHER-MIC IN CUBA!
BULGARI: PARTNER TO CUBAN SCIENCE MISSIONS
Mission partners: