13 February - Publication of the book "The Plastic Odyssey"
On the occasion of the tenth anniversary of the Foundation, Marco Simeoni wished to share - through a beautiful book published by Editions Favre, written by our ambassador Eric Loizeau and illustrated by our mediaman Peter Charaf - the life of the Foundation, its actions, its struggles so that the oceans, a common good for all human beings, are rid of the scourge of plastic pollution?
THE BOOK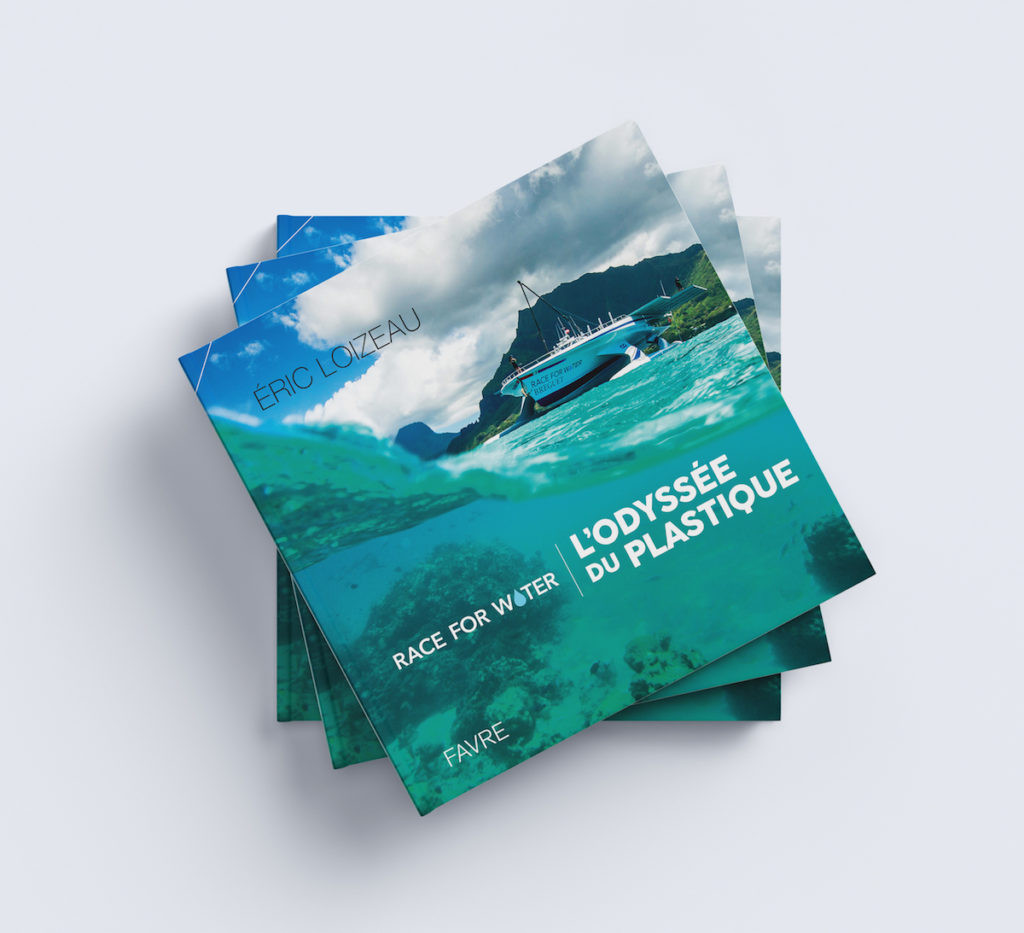 The sailor Eric Loizeau, ambassador for the Race for Water Foundation, has written this wonderful adventure book that tells the story of Marco Simeoni, generous and visionary Swiss entrepreneur who has taken with him around the world a talented team of sailors and intrepid scientists on extraordinary boats. It is a book of adventures and seagoing encoun- ters that depicts between texts and photos the uncertain and necessary crusade of a cheerful and close-knit team against plastic pollution, the terribly insidious modern-day evil depleting our oceans, its inhabitants, its shores, threatening the future of our beautiful planet. It is an essential book, to open our eyes and those of our children to the need to act quickly before it is too late, nding practical solutions to stem this scourge. We are not yet even fully aware of its toxic impact on the environment and life on earth.
THE AUTHOR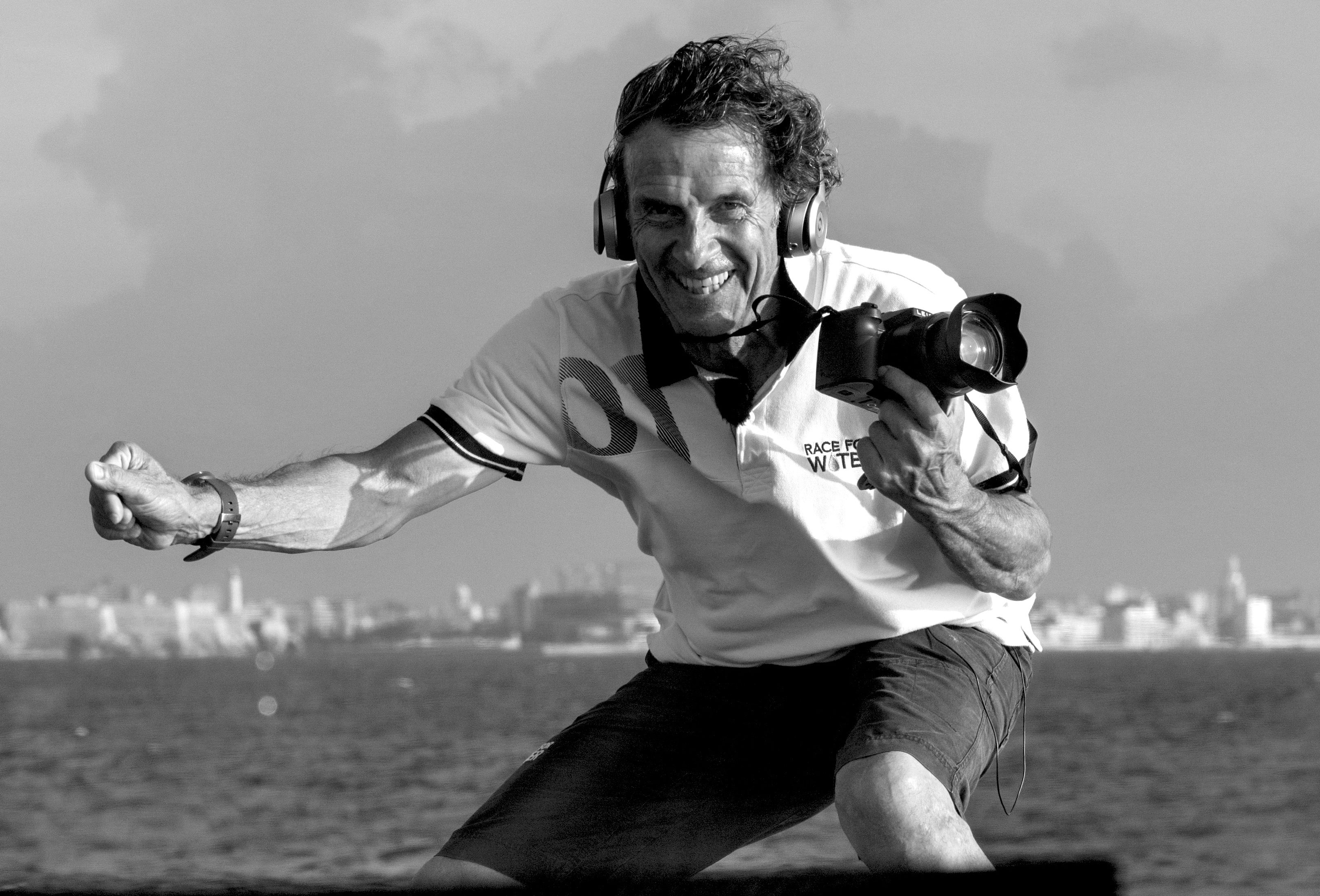 Eric Loizeau, an experienced sailor, winner of several transatlantic races, turned mountaineer and Everest summiteer in 2003, is regularly involved in the lives of the crews of the Race for Water boats as ambassador for the eponymous Foundation. He made the most of his long navigations on board to write this book, telling the story of this extraordinary maritime odyssey expe- rienced by an enthusiastic team at the service of Marco Simeoni, committed to his obsessive ght against ocean plastic pollution. The publication is superbly illustrated in large part by the photographer Peter Charaf, "media- man" involved on the Odysseys since 2015.